WASHINGTON – Today, Senator Eric Schmitt sent a letter to Secretary of Defense Lloyd Austin demanding answers on the Department of Defense's expenditures and prioritization of diversity, equity, and inclusion positions within the United States Military:
"America's adversaries will not be defeated by spending six figures to hire DEI administrators. The Department of Defense's prioritization of DEI weakens America's ability to challenge our adversaries by diverting resources from military preparedness to woke training. The military must be focused on confronting threats abroad with overwhelming superiority, and not waging culture wars at home," said Senator Eric Schmitt.
Background:
In the two weeks since Secretary of Defense Lloyd Austin released his priorities memorandum, the United States Air Force posted jobs for four senior diversity, equity, and inclusion ("DEI") positions in Virginia, Maryland, Alabama, and Alaska. One of the positions pays up to $183,500 per year.
The United States Navy also posted multiple six-figure DEI jobs, including one that pays up to $183,500 per year.
Biden's FY2023 budget request "demonstrates DoD's commitment to [Diversity, Equity, Inclusion, and Accessibility], and includes $86.5 million for dedicated diversity and inclusion activities."
Read the full letter below.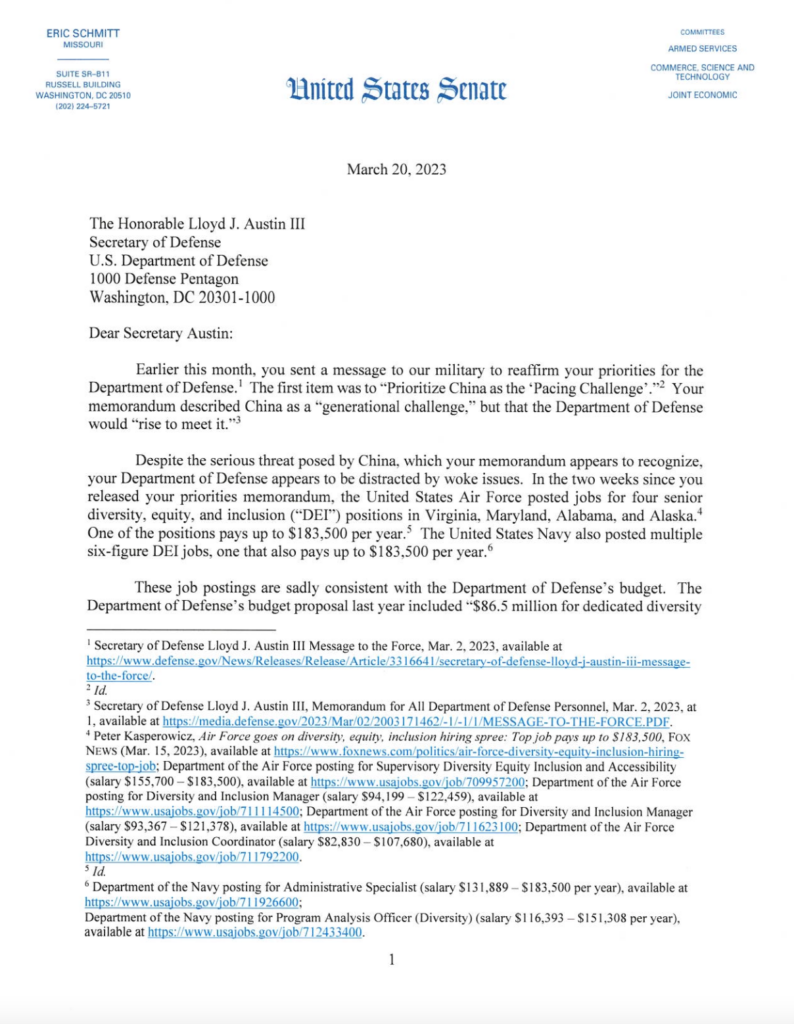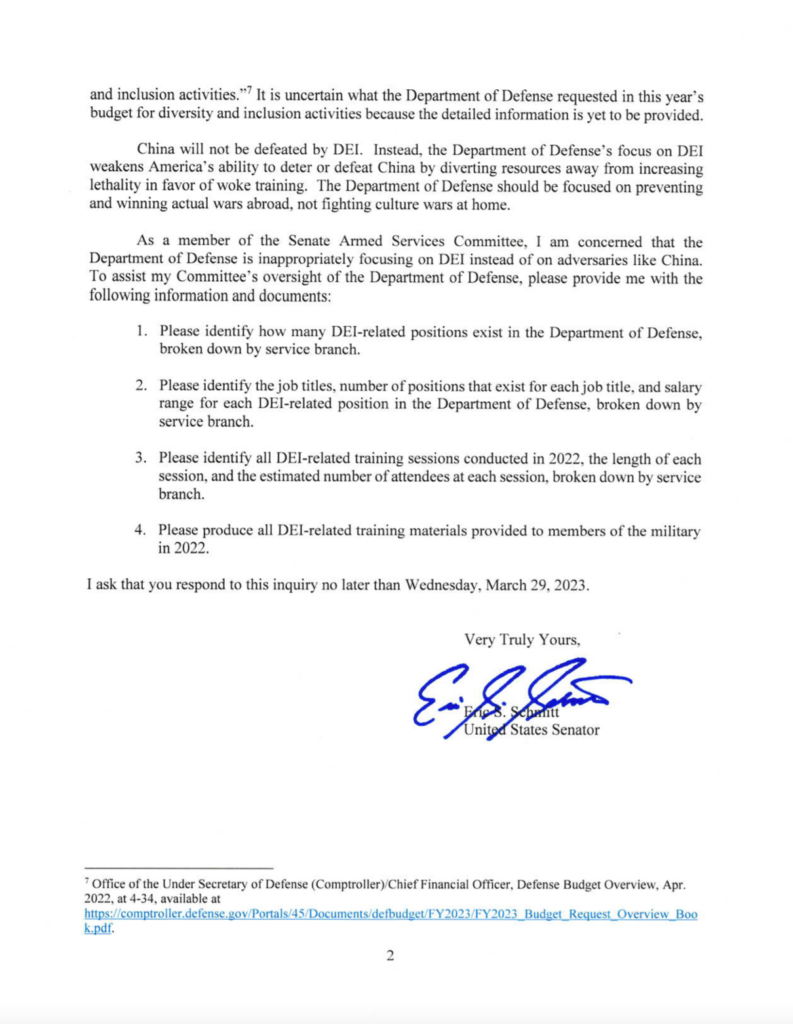 # # #